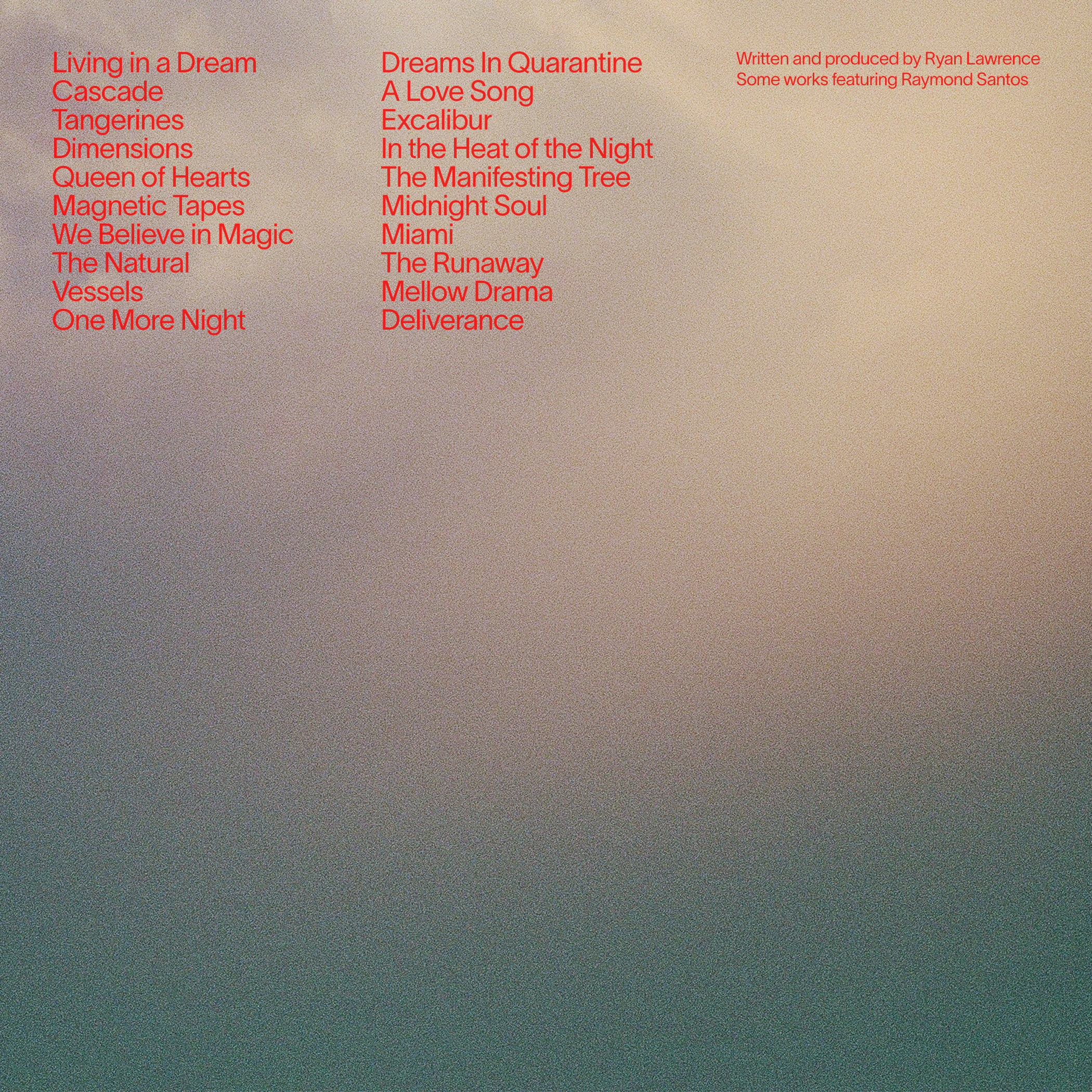 01 Living in a Dream
02 Cascade
03 Tangerines
04 Dimensions
05 Queen of Hearts

06 Magnetic Tapes
07 We Believe in Magic
08 The Natural
09 Vessels
10 One More Night

11 Dreams in Quarantine
12 A Love Song
13 Excalibur
14 In the Heat of the Night
15 The Manifesting Tree

16 Midnight Soul
17 Miami
18 The Runaway
19 Mellow Drama
20 Deliverance

Dimensions is a collection of electronic music written, produced and recorded between early 2020 to late 2022. This is a musical journal written during the beginning and through the height of the covid pandemic. The sounds reflect early musical memories, an homage to 1980's synthesizer sounds and magnetic tapes.
Ryan Lawrence

Some works featuring
Raymond Santos.

Photography by
Ryan Lawrence

©2022 All rights reserved.