Music Archive
Orion Vol. 3
"It's gonna take some time to realize you're fine just the way you are. You make everyone feel like a star."
Angela

---
I see it all in you. Pink skies with the purple hues.
Rolling in like a crashing wave. Desert blues on a sunny day.
Infinity in your eyes. What's running through our minds?
Curse or gift, it's all in the same.
We're all just learning the game.
It's all love and hate.
That's just the way we're made.
It's gonna take some time to realize you're fine just the way you are. You make everyone feel like a star.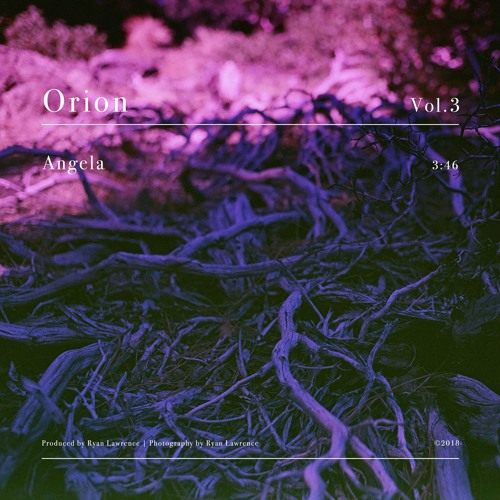 I feel there's more to you than stars and canyon views.
Fading out like a shooting star. Have you wondered where you are?
Affinity in your lies. Reading love like in a neon sign.
Master of none, jack of all trades, we're all just a slave of a slave.
You make me feel.
Limbo

---
Verse 1
I'm on the verge of a new love with twists and turns you can't think up.
I'll give you everything you want and more. You've been the muse that I've been looking for.
Bridge
You have your ways.
You have that thing about you.
You have me made.
You've got me hooked on you.
Chorus
You've got me hooked on you.
Verse 2
You're on the edge of a new drug with hits and bumps you can't dream of.
You'll feed me anything I need and more. I've been the high that you're looking for.
---